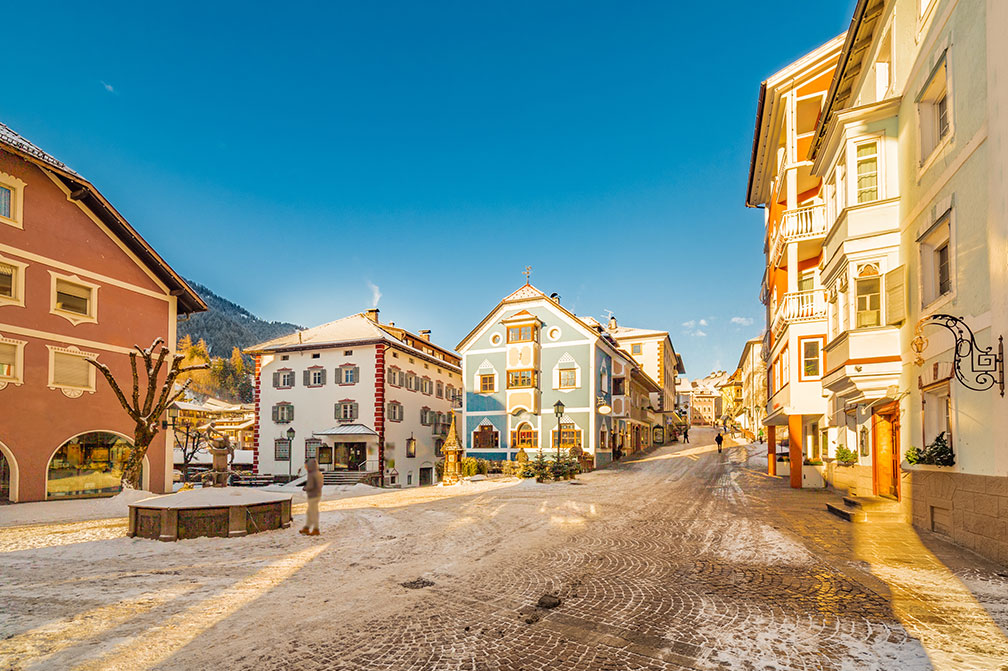 FREE PARKING SPACES
Of course, we've also thought of those valued customers who don't walk into the village and prefer to take their cars with them instead.

CENTRAL Garage in Ortisei,  Approx. 300 metres away, free parking spaces. 
14 parking spaces have been leased in the Central Garage, which can be used as free parking while shopping in the Despar Dolomiti Supermarket. The parking voucher is obtained by showing the parking ticket at the checkout: this voucher counts for 3 hours.
Example: if you enter the garage at 9 am, you can park for free until 12 am. Attention: if you are to leave the garage only after the 3 hours, all hours will be charged and there are no free hours. So try to leave before the 3 hours expire!
The Central Garage is located approx. 300 metres (about 1,000 feet) from the supermarket.
The following offer more parking subject to a charge:
PIAZZA SAN ANTONIO parking spaces,  Approx. 70 metres (about 200 feet) away
CAVALLINO BIANCO HOTEL Garage,  Approx. 70 metres (about 200 feet) away
ALPE DI SIUSI / MONT SEUC Garage,  Approx. 100 metres (about 300 feet) away
PANA Garage,  Approx. 200 metres (about 600 feet) away